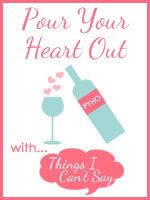 Husband and I have been nursing a very sick little girl for the last couple of days. She refuses to eat much at all. What she does eat, tends to come right back up. It's heart-wrenching to watch her and not know how to comfort her. Although she seems to be have been improving over the last couple of hours, it's so frustrating not to be able to comfort your child.
As we've struggled with Baby over the last couple of days, I've thought a lot about other families with parents or children who are truly ill. Those who won't recover from a stomach bug in a day or two. Those who can't be treated with simple hydration and time. It makes me sad to realize that some families don't get to look forward to happier, more restful days. And, honestly, I feel a bit of guilty relief when I realize just how fortunate we are even in the midst of a difficult few days.
There is a family who is not so lucky. You can read about them on
Supah's
blog, and if you're so inclined, please donate – financially, prayerfully, or otherwise.