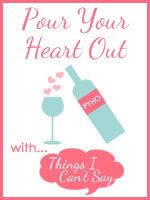 Have you heard about Monkey? Have you seen that cute button on the side of my blog? That adorable little girl in that adorable little tutu? That's Monkey. She's 16-months-old. And, she has just been diagnosed with neuroblastoma.
Take a moment and let that sink in. Cancer. Brain Cancer. 16. Months. Old.
Look at that little face. Innocent. Happy. Beautiful. Just like every one of our kids. Only, she's sick. She's in for the fight of her very young little life. She needs our support. Her family needs our prayers. And, if you're able to offer any additional support, please visit Ian at the
Daily Dose of Reality
to find out how you can help with fundraising support for this family. Because, as if having your toddler diagnosed with neuroblastoma wasn't enough, this will also be a financial nightmare.
Monkey belongs to
Momma's Pixie Dreams
. She's a kind and funny blogger. Visit her when you can and share your words of encouragement. She's going through the a kind of hell that nobody should ever have to endure. And, it could be any one of us. Remember that.
Remember that, and hold your babies a little closer tonight. Momma's Pixie Dreams recently posted something that tore at my heart. It still does. She wrote that '
not knowing'
is the hardest part. Not knowing if Monkey is fussy, has a runny nose, or won't eat dinner …. because of the cancer or not. I think about that every time Baby cries or gets fussy or is being a handful. I think about how hard it is for a mother, under normal circumstances, to not know what's wrong with her child, to not be able to immediately provide comfort or help.
It is heartbreaking. Husband, Baby, and I are praying for Monkey and her family, and we ask you to do the same. If you can offer any additional support, please consider doing so.